Extraction of a maxillary molar
Step-by-step
Pictures of various cases (see also video)
After removing the crown, the buccal roots need to be separated from the palatal root.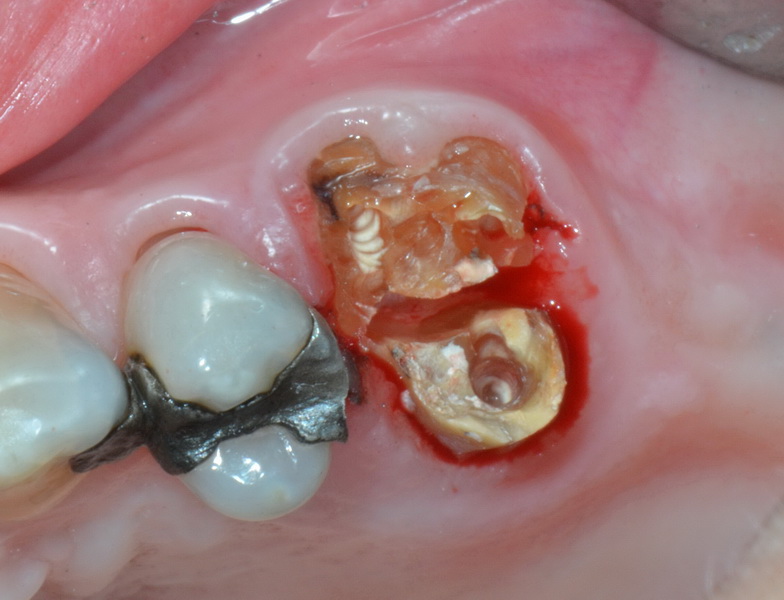 It is imperative that the separation be complete.
It can be checked with a mirror and a luxator.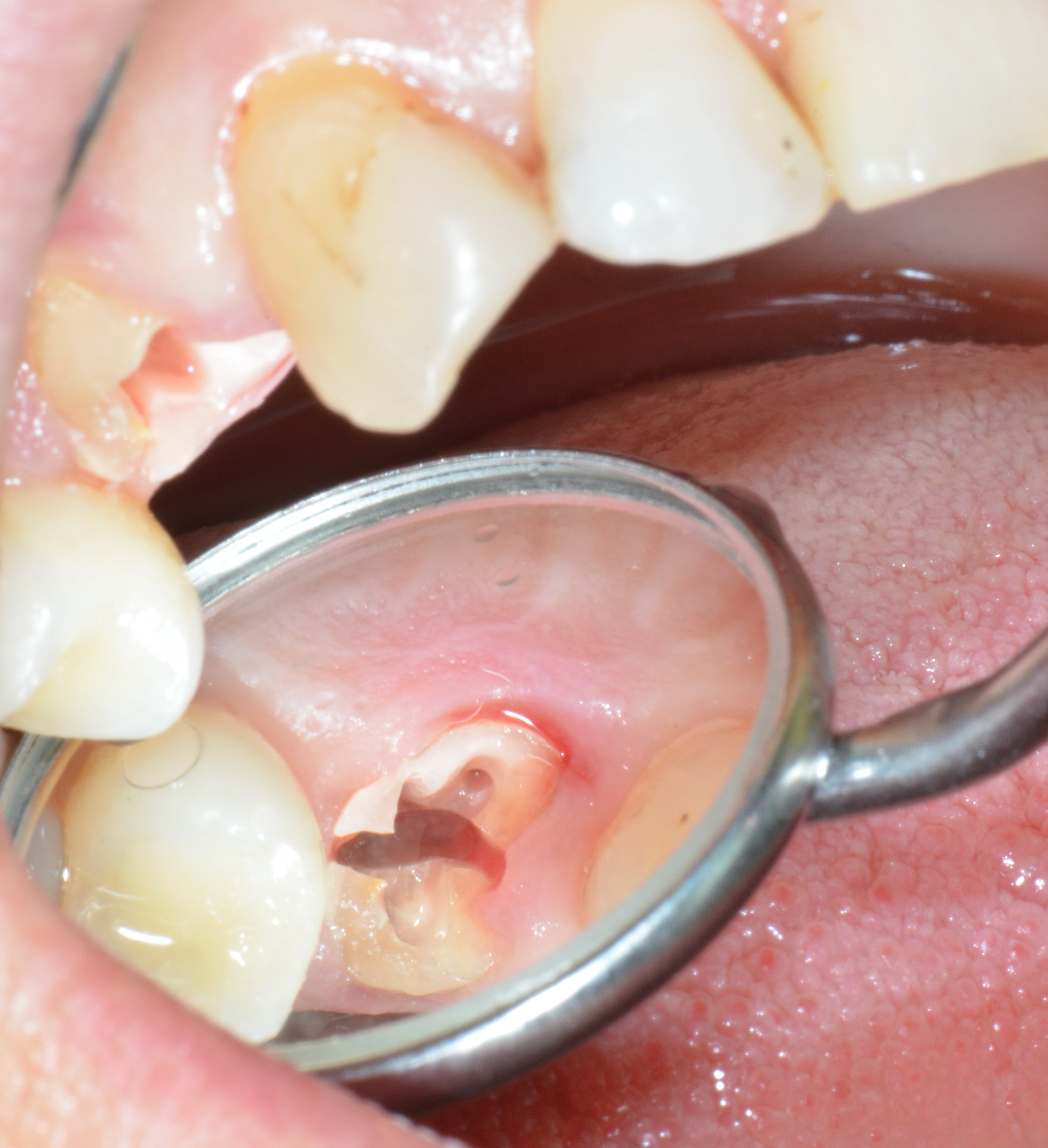 Press the palatal and buccal roots together using a pair of pliers, they detach from the palatal or buccal alveolar walls.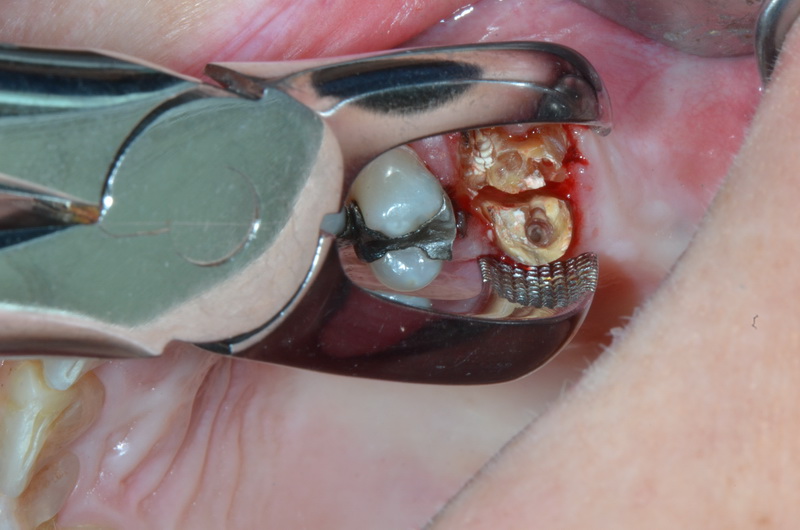 Important: apply low pressure with the pliers and maintain it for at least 20 seconds.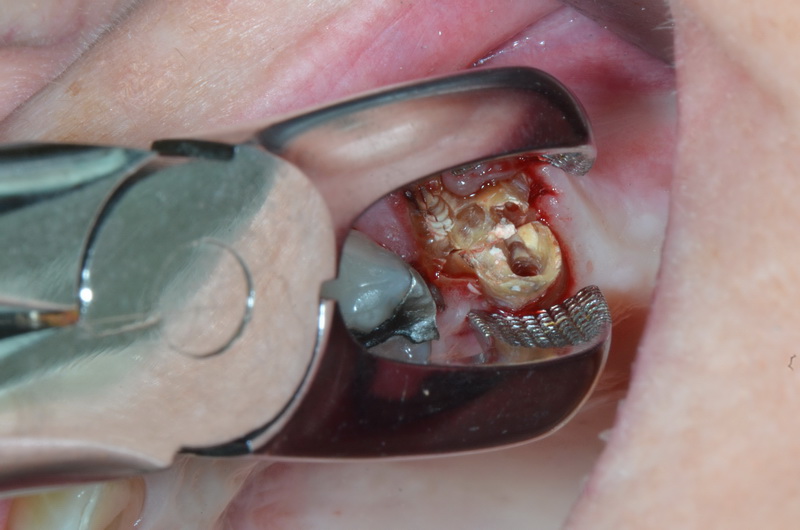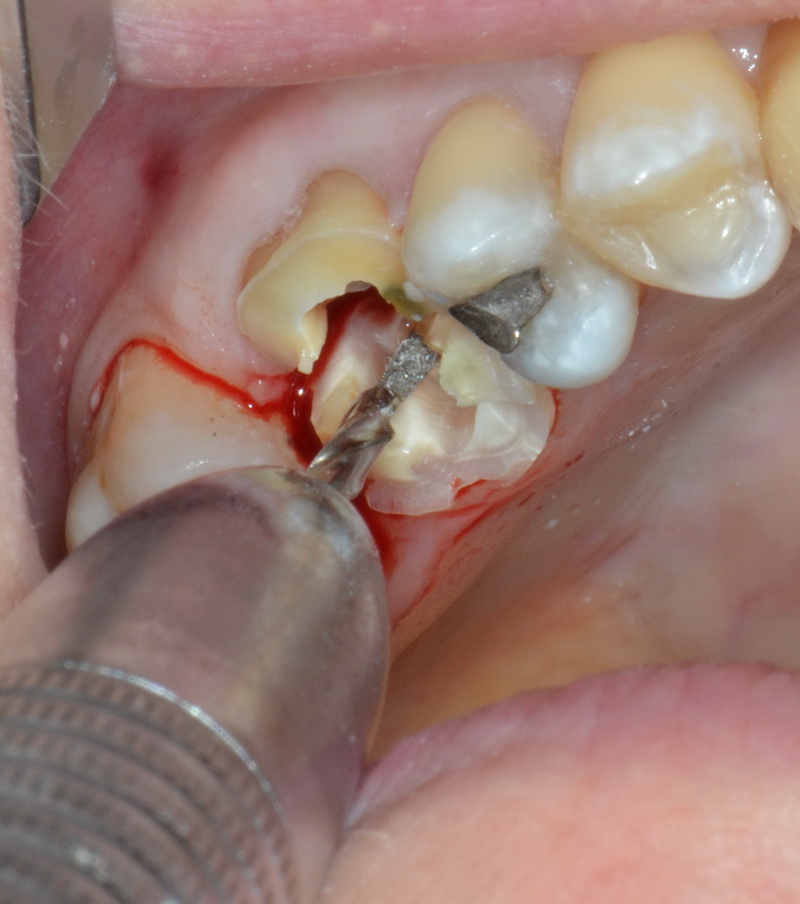 Extract the loosened, palatal root with the pole extractor.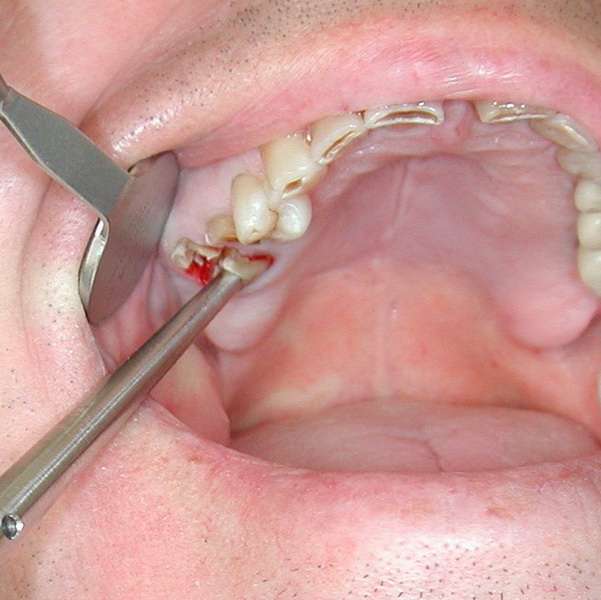 Separate the buccal roots.
Then using the luxator press the distobuccal root in a mesiopalatal direction ...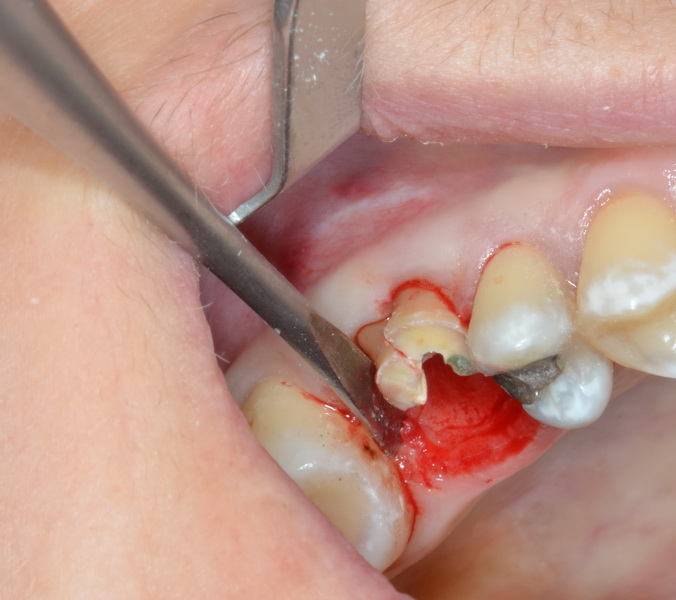 ... and the mesiobuccal root in a distopalatal direction.
No pressure toward buccal!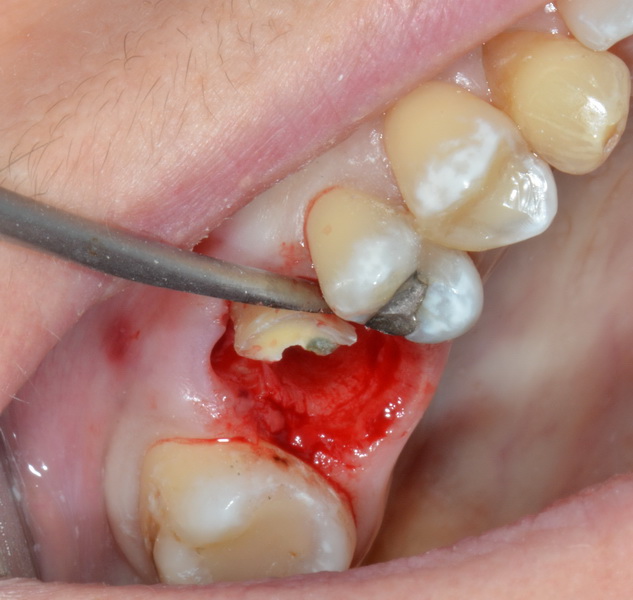 Status after extraction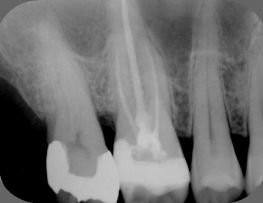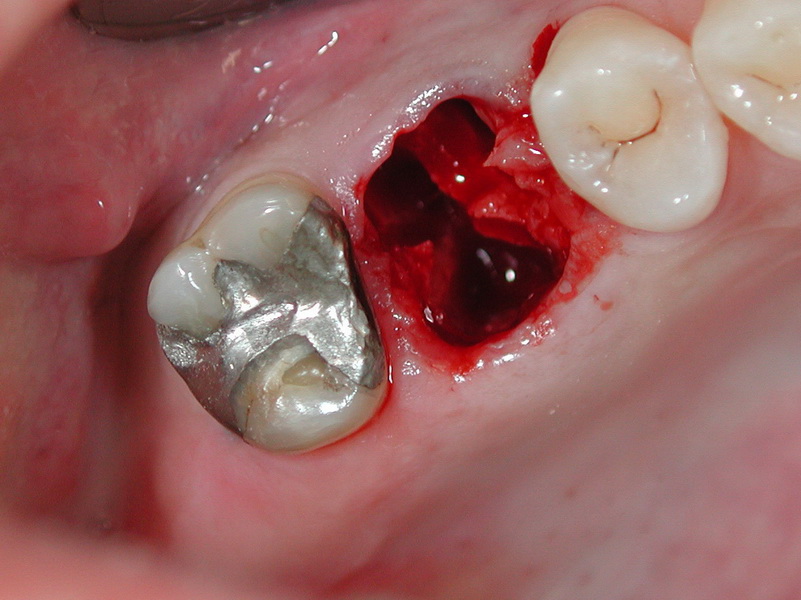 Status six months after extraction:
complete preservation of the ridge width