A clinical case, step-by-step
(footage from different cases)
Deep, buccal root lesion.

This tooth is conventionally not restorable for missing biological width.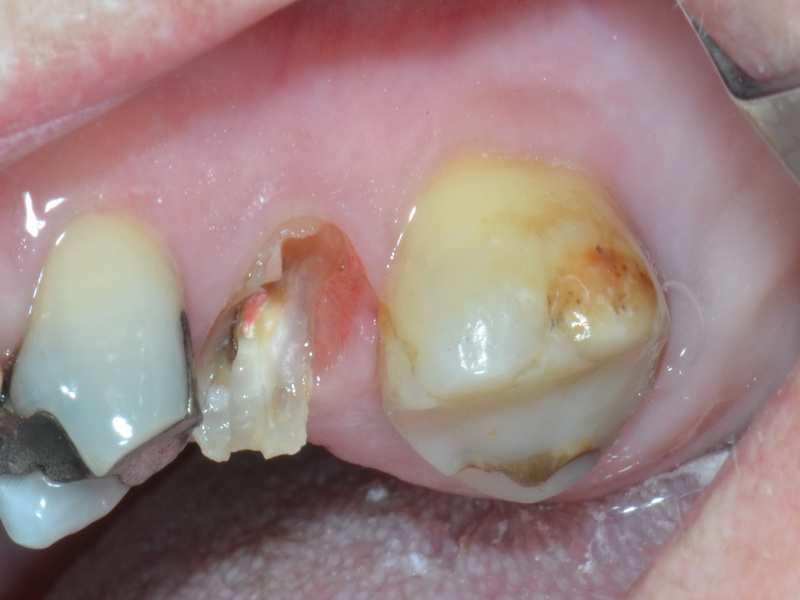 The soft dentin is removed with a round bur and the root canal access is exposed (picture of another case).

A torpan drill is used to drill through to the apical third of the canal. It facilitates determination of the root axis and allows any canal filling material to be removed.
The Benex drilling must lie within the root canal. The drilling direction of the previous root canal drilling always has to be adopted, because the diamond-coated Benex drill can pass out of the root canal unnoticed.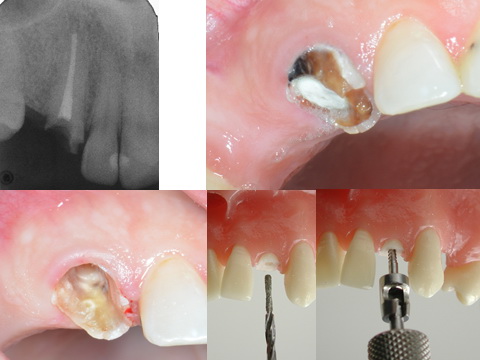 Benex extractor is mounted
(palatal wall shortened)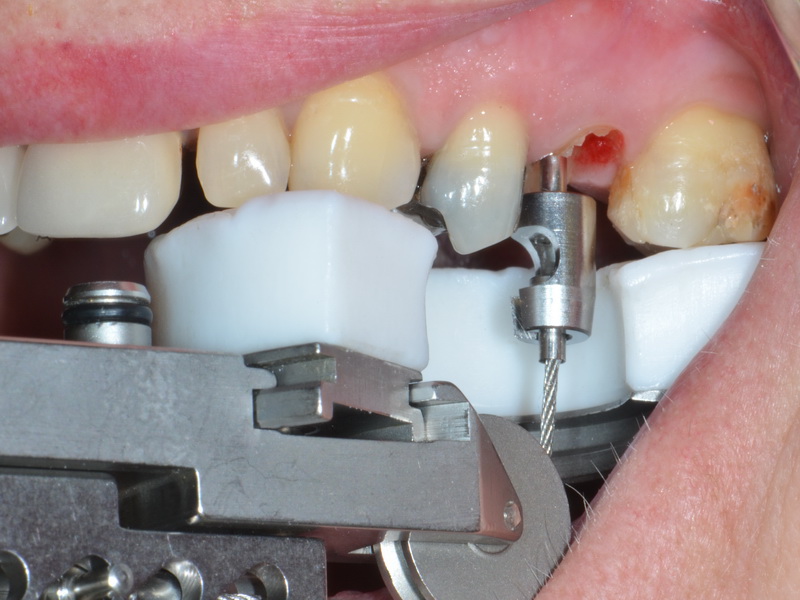 The root is extruded about 4mm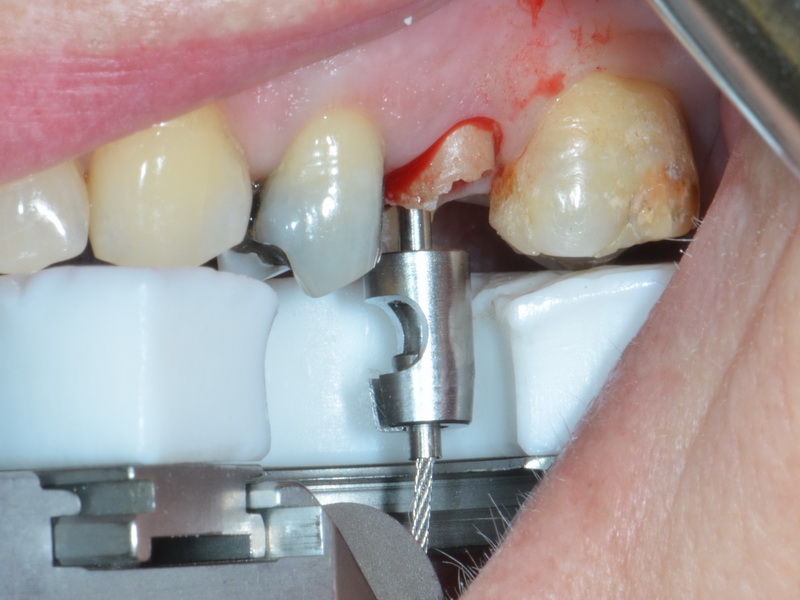 Wedge the extruded root and then unscrew the Benex screw.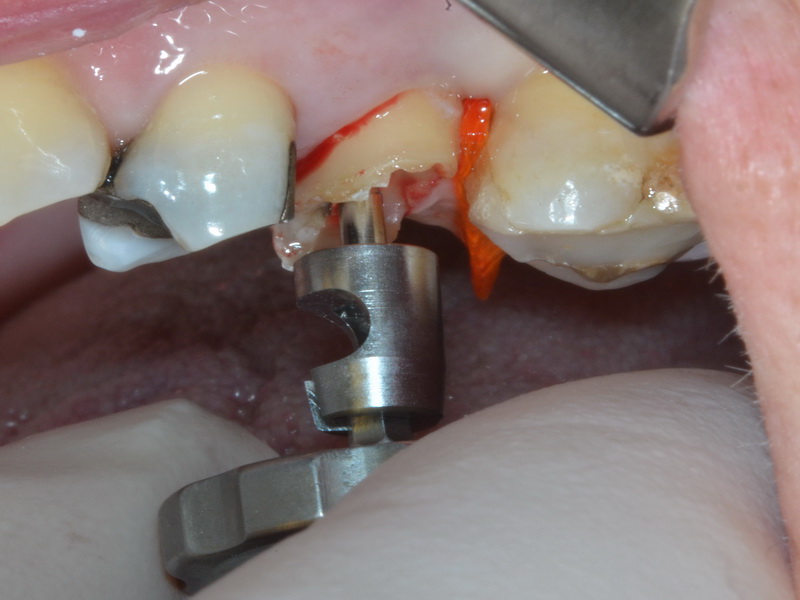 Make fiber post abutment with acid etching technique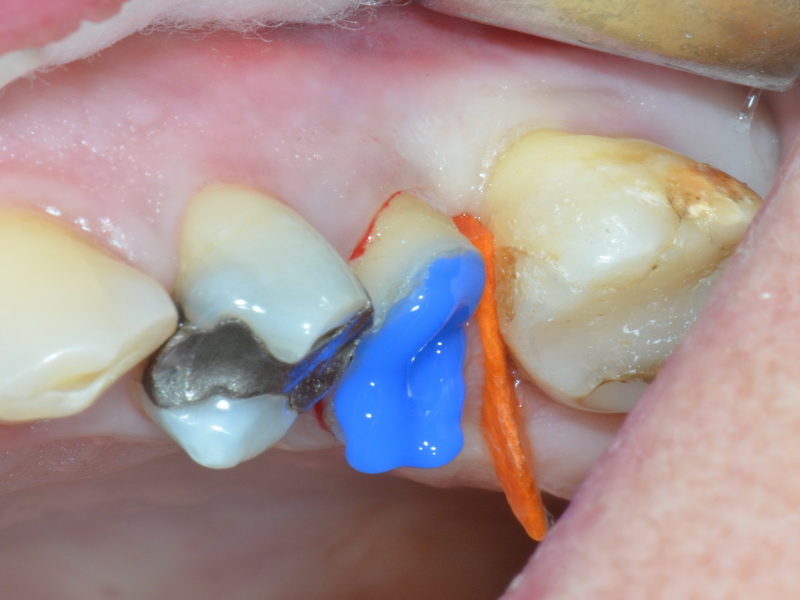 everStick/GardiaCore has proven to be an ideal root-post and core system for Benex extrusion.
The mostly large coronal defects and the Benex drilling canal can be filled with everStick and GardiaCore in an ideal and easy way.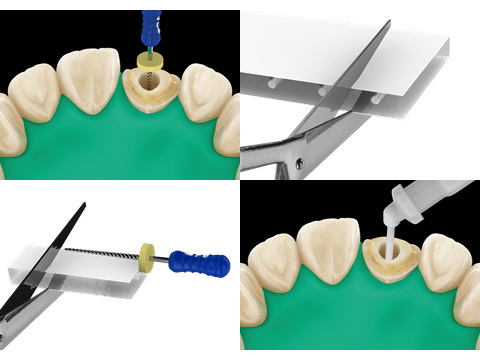 The Benex canal thread grooves guarantee good post and core retention  Special post drilling and cementing are no longer necessary (Fig. 9a to 9m).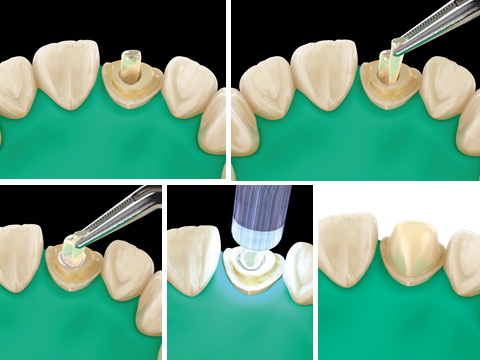 Fixation of splint on the adjacent teeth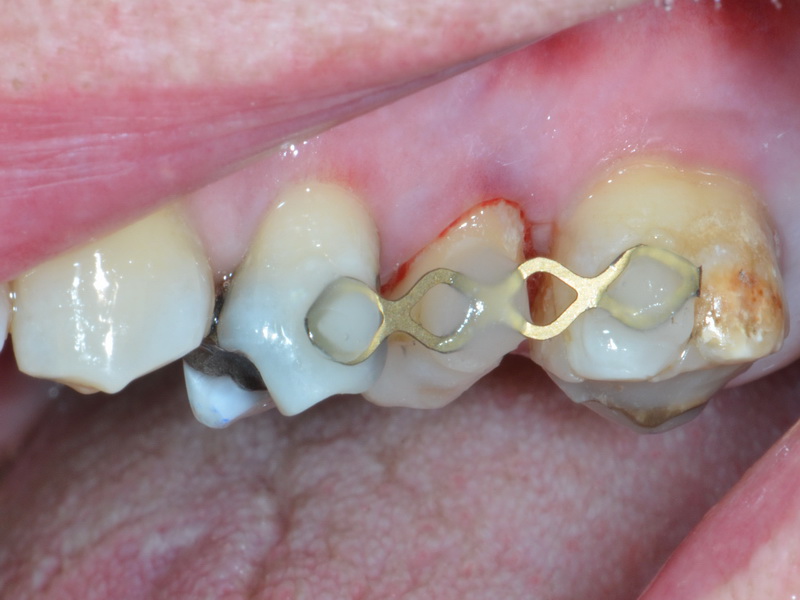 Status three weeks after extrusion upon detaching the splint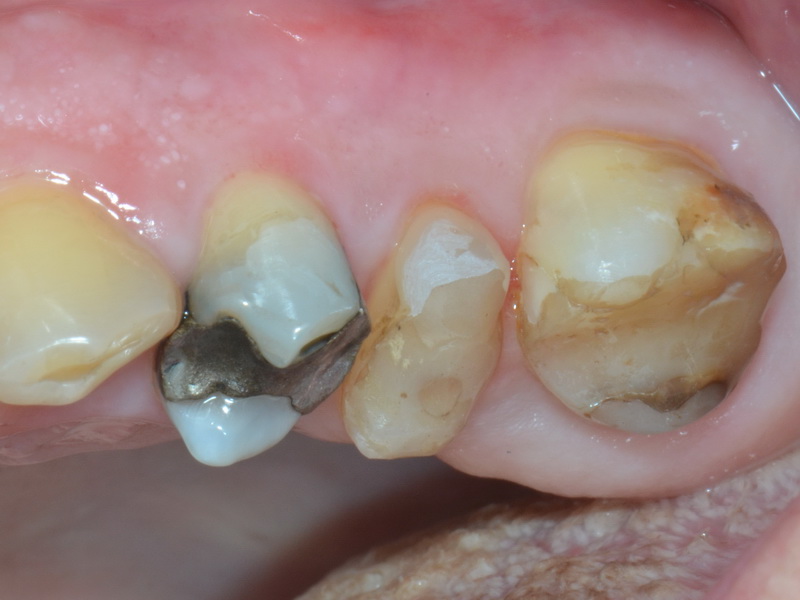 Situ with a ceramic crown 16 months after extrusion.